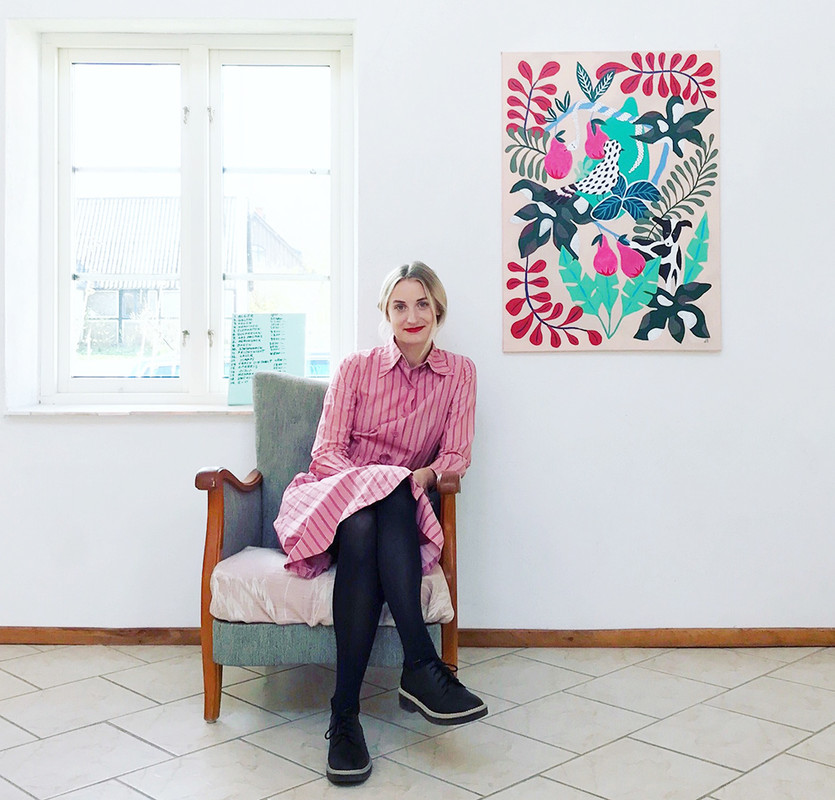 Hi and welcome to my shop!

I'm Johanna, a pattern-loving illustrator and graphic designer based in Malmö, Sweden, who loves to travel the world for inspiration and adventure. So sometimes I work from places with nicer climate!
My patterns and illustrations often revolve around humans relationship to nature. Everyday I'm amazed by animals and plants and what they give us, and I aim to share that amazement in my designs. Growing up in the forest in Sweden gave me a lot of respect for nature and the changing seasons, and this is where I often return to for inspiration (although a tropical theme usually takes over when I travel to warmer places). I'm a graduate from The Royal Danish Academy of Fine Arts, School of Design, in Copenhagen.
If you have any questions about the products or anything else that pops into your mind, don't hesitate to get in touch! I also do commissioned work.

Much love, Johanna